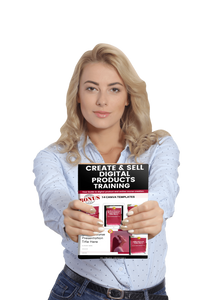 Ready to create an eBook or online course?
Don't know where to start? Right here..
In 2022 over 2 billion people bought digital products and over 200 million people are daily looking to buy online courses.
Someone out there needs what you know and are willing to pay for it.
The best time to get into the trillion dollar digital product industry is now.
We teach business and behavioural psychology and are also experts in e-Learning, having created over 150 digital products.
We are on a mission to help you work from home, create digital products/online courses quickly and easily so that you can live your passion, help people and earn lots of money.
Now that you are ready to start learning about how to create a passive income, click the link below and watch some FREE video tutorials and sign up to our 'Create and Sell Digital Products' self study program.
CREATE DIGITAL PRODUCTS
Click here to view our Business and Personal Development products
Click on our collections below to view our products